Shop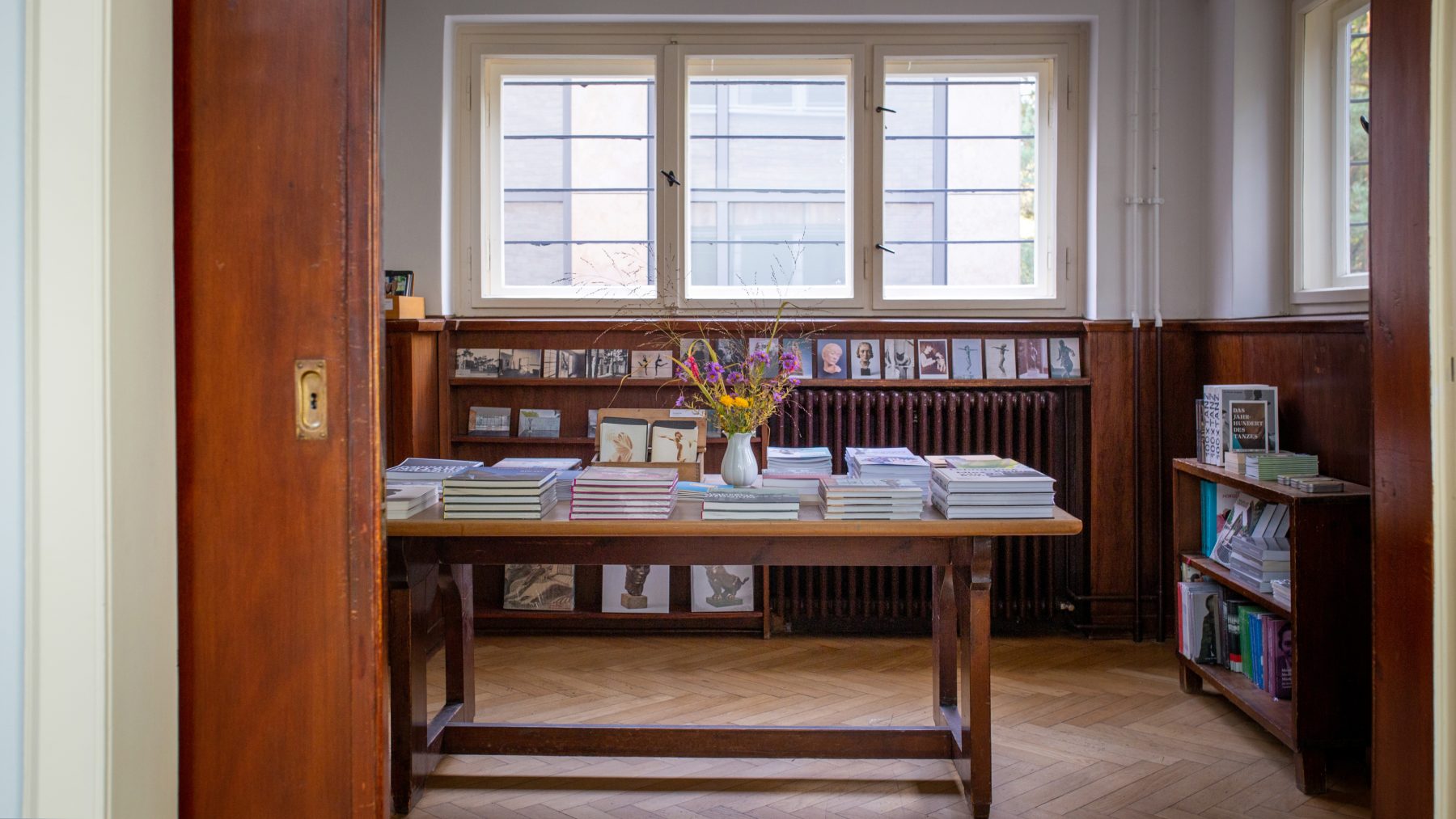 Catalogs of current and past exhibitions, books on classical modernist sculpture, publications on Georg Kolbe and his work as well as on other artists represented in the museum's collection, plus postcards and small souvenirs: the museum store's assortment invites visitors to browse and is thematically supplemented with each new exhibition. The store is located in Georg Kolbe's former dining room, which was only made accessible to visitors in the course of the extensive renovation in 2016, and is connected to the former living studio by a large sliding door. The built-in furniture and wall paneling that Kolbe had installed here have been preserved in their original condition.
Product(s) of the month
Fresh from the press and now available in the museum store: Various postcards with works by the sculptor Thomas Schütte. For example, his "Old Friends Revisited", photographed by Nic Tenwiggenhorn, VG Bild-Kunst, Bonn, 2021.