Thomas Schütte
19. November 2021 – 20. February 2022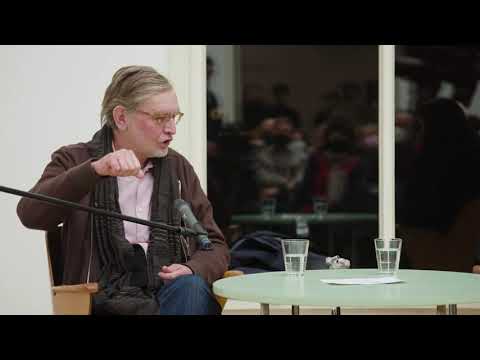 Sculpture's past and present meet up in the works of Thomas Schütte (b. 1954). With his in-depth examination of the human body, the internationally active artist takes an inquiring and persevering approach to a discipline that is frequently considered obsolete today. His humorous motifs that look seriously at the human condition, find their form in idiosyncratic physiognomies and typologies. He modulates these repeatedly, testing a wide variety of materials, scales and dimensions. The results are extensive, elaborate series of works that breathe fresh life into figurative sculpture and demonstrate its contemporary raison d'être.
The exhibition at the Georg Kolbe Museum comprises around 30 sculptures and numerous works on paper—including some from 2021. They are complemented by a selection of conceptual-architectural models with which the artist has been addressing the modernism's revolutionary spatial principles for many years. Whether organic-figurative or space-creating and abstract, Thomas Schütte's oeuvre can be read as a summons to recognise the complexity of cultural-historical dynamics, discourses and modes of representation. Multifaceted and historically informed, radical and sensitively differentiated, his works deal with issues that are closely linked to the research conducted at the Georg Kolbe Museum. And it is not least the direct reference to the context of Kolbe's erstwhile artistic activities in his former sculptor's studio and today's museum that makes his work tangible in a completely new way.
Thomas Schütte, born in Oldenburg in 1954, studied from 1973 to 1981 at the Düsseldorf Art Academy with Fritz Schwegler and Gerhard Richter. In 1981, he participated in the highly acclaimed Westkunst exhibition in Cologne and has since then had numerous international showings of his work, for example in New York, Rome and Amsterdam. In 1987, he was represented for the first time at the Skulptur Projekte in Münster in addition to taking part in three Documenta exhibitions and was awarded the Golden Lion at the 2005 Venice Biennale. Many of his works can be seen in public spaces. In 2016, the artist opened his sculpture hall in Neuss, which is based on his own design. Thomas Schütte lives and works in Düsseldorf.
The exhibition catalogue will be available in January 2022.