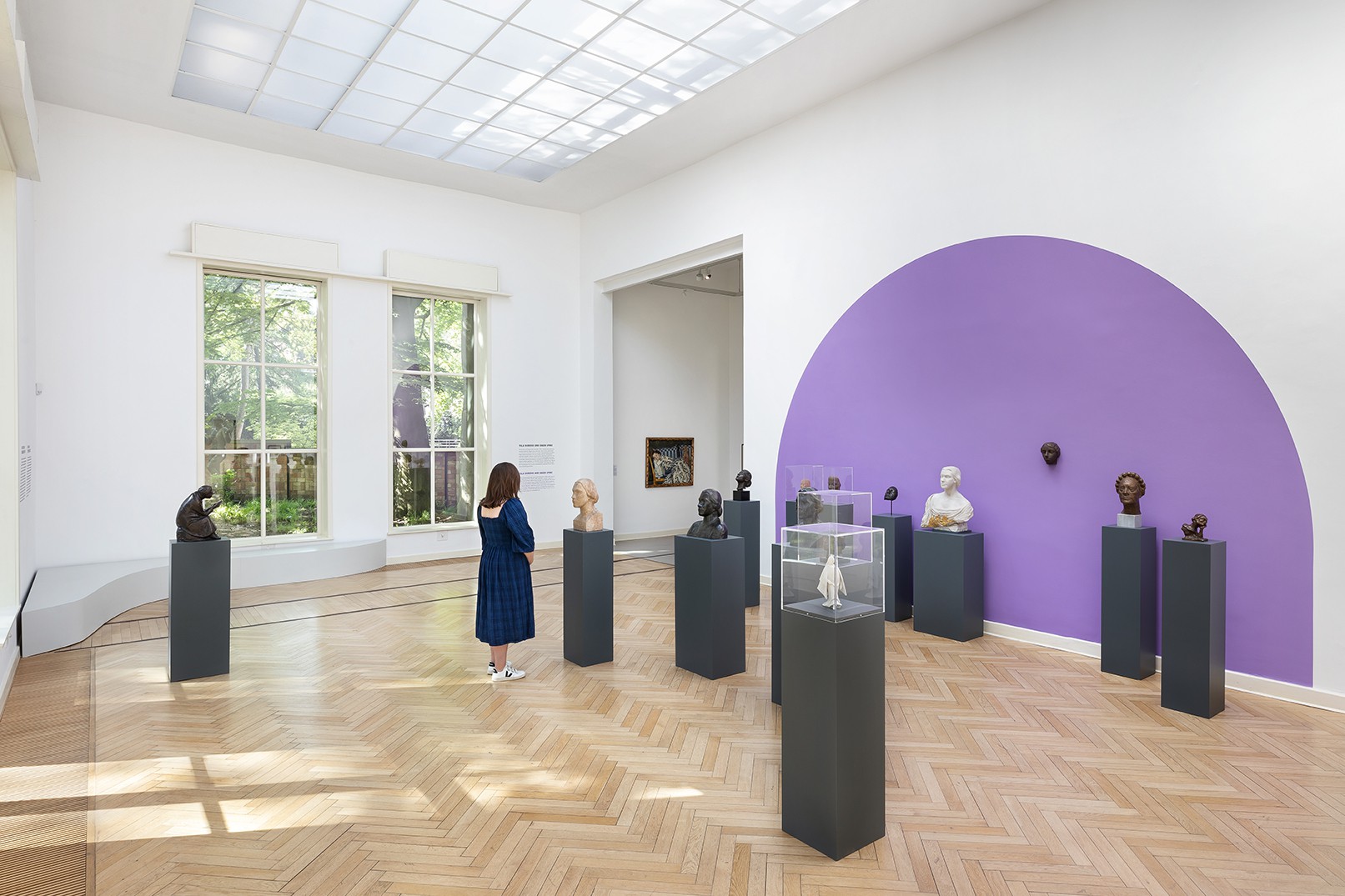 Tilla Durieux
A Witness to a Century and Her Roles
13. May 2023 – 20. August 2023
She was a celebrated theatre and film star, political activist, artistic visionary and probably one of the most portrayed women of her time. The roles of Tilla Durieux (1880-1971) were as diverse as the list of artists she posed for and inspired: Max Slevogt, Lovis Corinth, Frieda Riess, Franz von Stuck, Ernst Barlach, August Gaul, Emil Orlik, Oskar Kokoschka, Auguste Renoir, Lotte Jacobi. The fascination for this extraordinary artist has not diminished to this day. The Georg Kolbe Museum is dedicating an exhibition to this multifaceted personality and her eventful life in 2023.
Born in Vienna, Ottilie Helene Angela Godeffroy wanted to be on stage since her early childhood and changed her name to Tilla Durieux in reference to her grandmother's birth name. After studying acting in her hometown, Durieux made it to the stage of the artistic director Max Reinhardt in Berlin in 1903 via stations in Olmütz and Breslau. After a few smaller roles, her breakthrough came with the part of Salomé in Oscar Wilde's play of the same name – the myth of Tilla Durieux was born. Engagements in all the important theatres in Europe and new, challenging roles followed – not only on stage but also in front of the camera.
Tilla Durieux was socially and politically engaged throughout her life. In 1933 she fled via Switzerland to Croatia, where she actively supported the resistance against the National Socialists in Zagreb. She only returned to Berlin in 1952 and continued her impressive career as an actress on stage and in film. She died in 1971 at the age of 90 and was buried at the Heerstraße cemetery, where Paul Cassirer, her second husband, and also Georg Kolbe found their final resting place.
The exhibition at the Georg Kolbe Museum will show numerous works of art by important artists and documents from Tilla Durieux's estate – parts of which are housed at the Georg Kolbe Museum – to bring to life an exciting panorama of this brilliant life as well as the cultural and theatre history of the 20th century.
The exhibition is curated by the art historian and critic Daniela Gregori and was created in cooperation with the Leopold Museum, Vienna.
The exhibition at the Georg Kolbe Museum will be accompanied by a multifaceted supporting and educational programme.