29. April 2022
Friday
18:00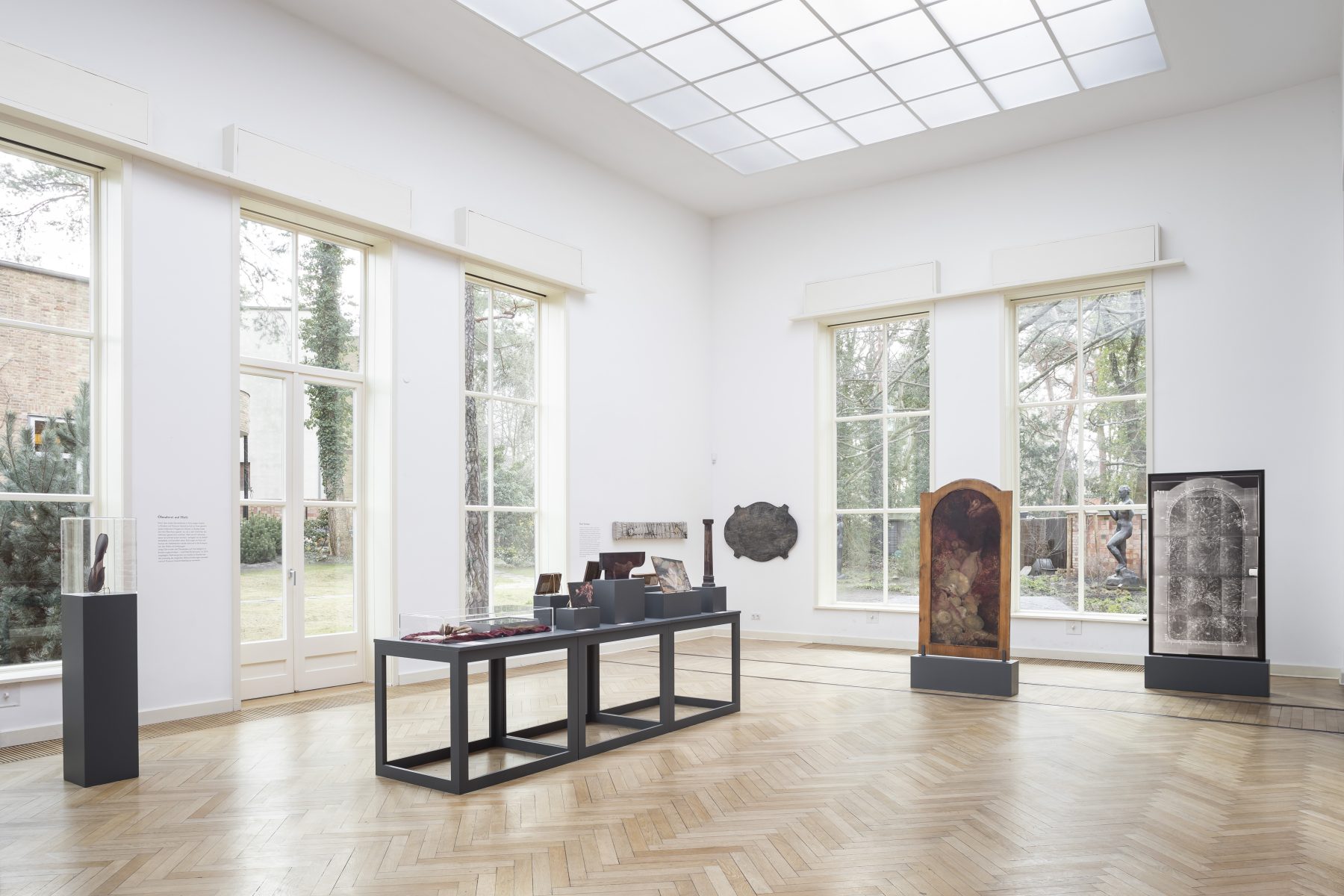 Artist talk with catalog presentation
"I act loyal to the truth" – The artist Iris Häussler comes into conversation with the two curators Dr. Sintje Guericke and Dr. Marlene Gunia in the Skulpturenhof about her installation "If" and the genesis of this work: How do you create and tell a memory image in art? Together they will present the accompanying catalog of the exhibition "No One Knows Me. Iris Häussler meets Benjamine Kolbe", which is now newly published. Afterwards, Iris Häussler and Dr. Georgiana Uhlyarik, co-author of the catalog, will lead a guided tour of the exhibition in English. Special thanks go to the sponsorship and support of the Canadian Embassy, the Ilse Augustin Foundation, and the Friends of the Georg Kolbes Museum.
Iris Häussler was born in 1962 in Friedrichshafen, Germany, and studied sculpture and conceptual art with Heribert Sturm at the Academy of Fine Arts in Munich from 1983 to 1990. Häussler has lived and worked in Toronto since 2001. In her installation-based works, she presents fictional characters and their artistic products and object-like artifacts. Through a long process of research, she invents and expands detailed biographies, transforming her characters from theoretical blueprints into the tactility and sensuality of their dramatic life legacies. In her participatory approach, the artist turns viewers into co-producers of her expansive installations. Interested in the fragile boundaries between fiction and reality, Häussler offers a multi-layered and finely spun web of objects and memorabilia that are as imagined as they are plausible, which in turn refer to the construct of identity and undermine reliable concepts of authenticity. In doing so, the artist lays tracks that thematize the act of remembering as a (re)constructive experience.
Georgiana Uhlyarik is an adjunct professor at the University of Toronto and York University and a research associate in modern literature and culture at Ryerson University. As a curator and writer, she focuses on the work of 20th-century women artists in Canada and the United States. Her numerous projects have featured the work of Suzy Lake, Rita Letendre, Georgia O'Keeffe, and Kenojuak Ashevak, among others, with institutional partners in Germany, the UK, the US, and Brazil. Since 2017, Uhlyarik Fredrik S. Eaton has been curator and co-head of the Indigenous and Canadian Art Department at the Art Gallery of Ontario, Toronto. The publication she co-edited, Moving the Museum: Indigenous & Canadian Art at the Art Gallery of Ontario, will be published by Goose Lane Editions in Spring 2022.